Dave the Counsellor has been providing effective and supportive counselling in Canberra, Yass, Murrumbateman, Batmans Bay, Goulburn and Cooma. You can arrange an appointment to see David either by sending him an email see contact form below or give him a call 0405 321 090 or 02 6259 1253  Please include your contact phone number with your email.

His consultation room is located at:
Watson

Canberra Technology Park, Suite A113, 49 Philip Avenue Watson.
Enter through "A" Block, there is a reception area where you can wait for him or send him a Text upon arrival.  There is also free parking out the front.

PO Box 172 Dickson ACT 2602
info@davethecounsellor.com.au
0405 321 090 (24/7)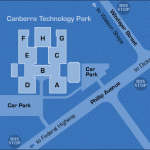 Contact

Save
Save